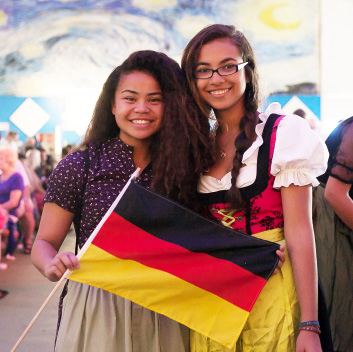 Authentic German Traditions and Food, Family Fun, History, Music and Oktoberfest.
From the best German Music to Food and Tradition, Dance, History Exhibits, Kid's entertainment, and traditional Oktoberfest – on October 8, 2017, more than 3000 visitors found just that at the Alpine Village in Torrance, California.
This one-day festival brought the best of contemporary and traditional German culture to Southern California.
The day began with an ecumenical church service at 10 am in and around the Alpine Village Wedding Chapel, and continued in the Big Festzelt (Tent) at 11 am, and in the "Clubhouse", where Exhibits and modern music and performances were located.  An homage to LA's sister city Berlin was our Berlin area where you could eat authentic Berliner Buletten, Berliner Currywurst, Berliner Döner and the famous "Berliner", as well as Apfelstreusel German cake.
In true Oktoberfest style, the German-American Day L.A. took place in the big tent of Alpine Village in Torrance which can welcome up to 2,600 guests. Prominent German-American guests such as Emmy Award-winning actor Eric Braeden as well as members of L.A. Galaxy, including coach Sigi Schmid (click here for video interview), and also the President of the Tricentennial Foundation, Hans W. Eberhard, who is responsible for establishing the National German-American Day together with President Ronald Reagan in 1987, contributed to the program. Live music by popular festival band The Fabulous Bluebirds as well as performance by local German dance groups and children choirs made for great entertainment (see the videos).
A rich cultural program was offered at the Alpine Village Clubhouse, including kids activities, exhibits about 500 Years of Reformation and the history of the L.A. Turners as well as showcases of German culture in Southern California. And shopping for authentic German Food in the Alpine Market and for German items the Alpine Stores is always exciting!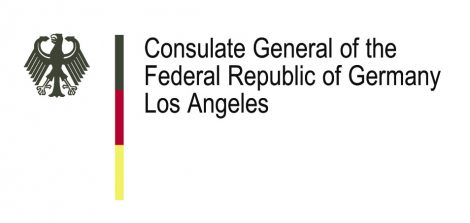 The German American Day LA is and was held under the Auspices of the German Consulate General of Los Angeles, with participation of some member Clubs of the German American League. Current partners of German American Day L.A. include the Goethe-Institut, Underberg, Warsteiner Bier, Fredricks & Von der Horst, German World Magazine, and Neue Presse, as well as Platinum Cargo Logistics and Southern California Coin.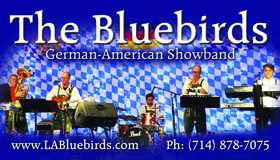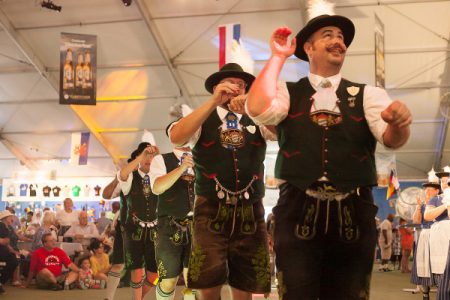 Authentic German Music was provided by "The Fabulous Bluebirds" and for the following Oktoberfest, which started at 3 pm, by the German Alpine Oktoberfest Band "Haderlumpen".
The L.A. Turners Museum at the Alpine Village opened on October 8 as well!